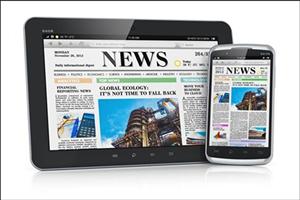 Thursday, July 27, 2017
Sparring continues over school funding; nothing resolved
Cullerton won't send Rauner school funding bill until Monday
Brown: Downstate knows more about its schools than first lady does
State Journal-Register: Legislators need to solve school funding now, not later
---
Senate Bill 7 Performance Rankings
Tool Software available
for purchase
All Illinois School Districts are working to comply with the requirements of education reforms. The Illinois Association of School Administrators (IASA) has worked to provide support via the Senate Bill 7 Performance Rankings File. This program gives districts a method of managing district positions aligned to local qualifications, teacher's credentials, and performance ratings. The program compiles this local data and creates reports needed to comply with Senate Bill 7. For more information, click here.
---
Former Superintendent
Bagley passes away
Former Superintendent Jim Bagley passed away Monday, July 24 after a battle with pancreatic cancer. Mr. Bagley serves as superintendent of Peru Elementary District 124 from 1998 until his retirement in 2005. Prior to that, he served as superintendent of the school district in Marseilles. He helped mentor several young superintendents during his career.
Visitation will be held on Sunday, July 30 from 3 p.m. to 6 p.m. at the Ottawa Funeral Home. Funeral services are scheduled for 1 p.m. on Monday, July 31 at St. Patrick Catholic Church in Ottawa.
---
Budget Crisis Toolkit Available
as State Still Without
School Funding Law
The financial crisis that is building in our public schools continues as it seems the state cannot get out of its own way. As it finishes one crisis by passing a state budget with the revenues to fund education at a higher level, it creates a new crisis. It is unfathonable, but once again we are in uncharted waters in terms of being in mid-July with no mechanism in place to distribute funds to the state's public schools.
Senate Bill 1, the school funding reform bill that passed both chambers, has been held up for additional negotiations, but talks broke off in early July. All indications are that the governor will veto the bill outright or in amendatory fashion if/when it lands on his desk. Unless that changes, his veto is overriden or a compromise is reached to get a funding formula in place, state funding will not be able to go to the state's public schools -- even though there are increased state revenues and a budget that appropriates $350 million addional dollars for the evidence-based school funding formula. The Budget Crisis Toolkit below has been revised to reflect the current situation.
---
Join IASA/HLERK for Special Education Goes to the U.S. Supreme Court

Join IASA and HLERK for breakfast and a morning discussion on the practical impact of two U.S. Supreme Court cases regarding special education decided in the past year.

In Fry v. Napoleon Community Schools, the Supreme Court determined when a special education student or parent must "exhaust their administrative remedies" prior to filing a lawsuit against a school district. In Endrew F. v. Douglas County Schools, the Court looked at the definition of a "Free Appropriate Public Education" and defined "meaningful education benefit" for the purposes of providing FAPE. These cases will have enormous practical and financial impact on Illinois schools.

Click on the links below to register.
---
Applications are now being accepted for the AASA National/Illinois Superintendent of the Year Program!
Now in its 31st year, the AASA National Superintendent of the Year Program pays tribute to the talent and vision of the men and women who lead our nation's public schools. This program is sponsored by VALIC and AASA.
For more information,
click here
or to access the Application Information and Procedures document
click here
.
---
Examining the Evidence-Based Model through legal and leadership lenses
Dr. Michelle Turner Mangan, an Associate Professor of Research at Concordia University in Chicago, has done a lot of research work related to the Evidence-Based Funding Model for schools. She recently was the keynote speaker at the Leadership and Law Conference at Southern Illinois University-Carbondale. Her presentation including research regarding the Evidence-Based Funding Model can be viewed here
---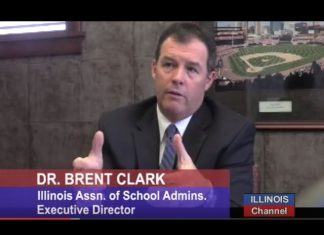 IASA's Dr. Clark discusses school funding, future of public education on Illinois Channel
IASA Executive Director Dr. Brent Clark recently sat down for an interview with Terry Martin of the Illinois Channel. Dr. Clark discussed a variey of issues, including school funding and the future of public education in Illinois. You can access the video by clicking here.
---
Click here to print a copy of the Evidence-Based Funding for Student Success Model handout that was discussed at the Illinois School Funding Fairness Conference (K-12) held on March 10, 2017 at SIU.
---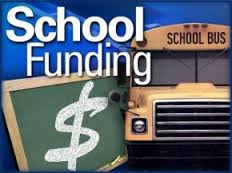 School funding reform report issued
The Illinois School Funding Reform Commission issued its report to the General Assembly and Governor Bruce Rauner late Tuesday afternoon. The report includes several recommendations that are similar to the Evidence-Based Model that the Vision 20/20 coalition endorsed as part of its blueprint for the future of public education in Illinois.
---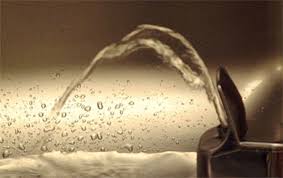 FAQ for new lead-testing law for schools
To access the FAQ for SB 550, the new law requiring schools to test for lead in water, please click here.
---
Click here to access archived Vision 20/20 articles.
---
Click here to view the number run for SB 2047 (enrolled).
---