*updated 8.14.17

What does Dr. Clark want you to know about any flashy numbers on the Gov's AV?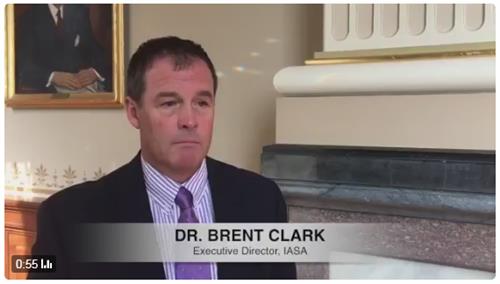 Summary of SB 1 AV model
The Fix the Formula Illinois coalition's analysis of the ISBE model shows the amendatory veto for what it is: a trojan horse that masks inequities and will have severe consequences for districts in out years. The AV doesn't align with our principles, attacks the core of the evidence-based model and impacts districts long-term by doing the following things in the side-by-side comparison below (click on link below to enlarge the side-by-side comparison):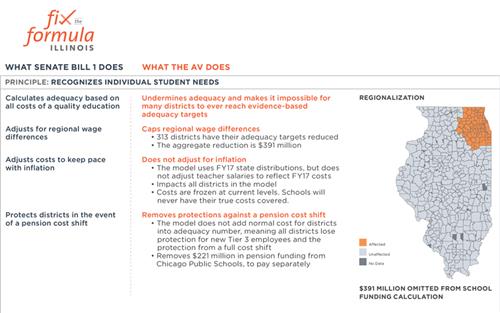 ---
View the conference preview above or click here to register for the conference.
---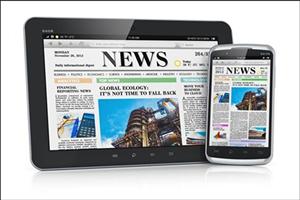 Friday, August 18, 2017
SB 1 negotiations down to two issues, say Democrats
Peoria Journal Star: Back to school, 2017
Are teachers discussing Charlottesville, Confederate monuments in class? Should they be?
Schools prepare for solar eclipse
High school football in Illinois has seen a steep decline in the past decade. Here's why.
---
Senate Bill 7 Performance Rankings
Tool Software available
for purchase
All Illinois School Districts are working to comply with the requirements of education reforms. The Illinois Association of School Administrators (IASA) has worked to provide support via the Senate Bill 7 Performance Rankings File. This program gives districts a method of managing district positions aligned to local qualifications, teacher's credentials, and performance ratings. The program compiles this local data and creates reports needed to comply with Senate Bill 7. For more information, click here.
---
Applications are no
w being accepted for the AASA National/Illinois Superintendent of the Year Program!
Now in its 31st year, the AASA National Superintendent of the Year Program pays tribute to the talent and vision of the men and women who lead our nation's public schools. This program is sponsored by VALIC and AASA.
For more information,
click here
or to access the Application Information and Procedures document
click here
.
---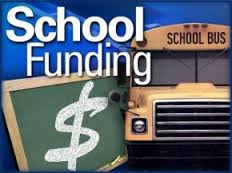 School funding reform report issued
The Illinois School Funding Reform Commission issued its report to the General Assembly and Governor Bruce Rauner late Tuesday afternoon. The report includes several recommendations that are similar to the Evidence-Based Model that the Vision 20/20 coalition endorsed as part of its blueprint for the future of public education in Illinois.
---
FAQ for new lead-testing law for schools
To access the FAQ for SB 550, the new law requiring schools to test for lead in water, please click here.
---
Click here to access archived Vision 20/20 articles.
---