Join IASA, IEA and IFT to learn more about EBM
IASA, in conjunction with the IEA and IFT, is hosting four seminars across the state to provide some tips and advice on local EBM implementation as it relates to collective bargaining agreements, program development, and the addition of personnel. Click here for the flyer that provides the logistics for these seminars. Registration is not required.

---

Dr. Tom Bertrand, IASA President, to lead IASB on July 1, 2018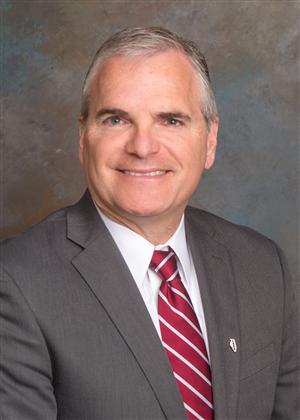 Congrats to IASA President Dr. Tom Bertrand on being named the next executive director of IASB! https://tinyurl.com/yavxhbnr
---

Save the date to attend the IASA Annual Conference September 26-28, 2018, in downtown Springfield. Keynote speakers to be announced soon!
---
District 214's David Schuler Named National Superintendent of the Year by AASA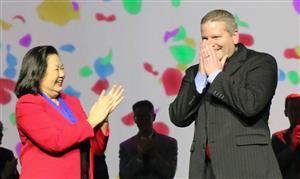 Nashville, TN.--Feb. 15, 2018--Dr. David R. Schuler, superintendent of Township HSD 214 in Arlington Heights, IL, was named the 2018 AASA National Superintendnet of the Year at AASA's National Conference on Education. more...
---
Call for Presentations

IASA is soliciting breakout session proposals for the IASA Annual Conference scheduled on September 26-28, 2018. Click here to access the form.
---
Registration for the Southern Illinois Law and Leadership Conference is now open!!!

This conference is an important professional development and networking opportunity for principals, superintendents, school board members and others to strengthen the southern Illinois leadership network and school partnerships.
The theme this year's is "Illuminating Schools: Promoting Accountability and Transparency for Student Success" with Dr. Libi Gil, ISBE Chief Education Officer. For more details, see the flyer here.
When and Where: April 5, 2018, 8:15 a.m.--3:15 p.m., at SIU Carbondale Student Center
Click HERE to register online.
---

SB 1947 At a Glance
The evidence-based model (EBM) and Senate Bill 1947 are explained in a user-friendly slide presentation. The presentation covers such topics as:
How the EBM meets the requirements for an equitable school funding system

The four major components of the EBM

How the adequacy target is calculated

How local capacity is calculated

To view the presentation, click here.


To view the 26 Elements, click here.

To view the potential effects of the research-based recommendations, click here.
Please click here for additional EBM resources
Click here to access archived Vision 20/20 articles.