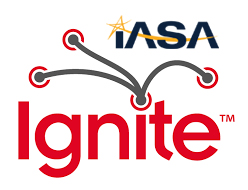 Now Accepting Applications for IASA Annual Conference and Triple I Conference Ignite Presentation Sessions
The Ignite sessions will include a series of presenters giving 5-minute presentations on a variety of topics using 20 slides. The slogan for Ignite presentations is "Enlighten us, but make it quick!" You can view examples of Ignite sessions at
http://www.ignitetalks.io
.
Click
here
to learn more and access the application links.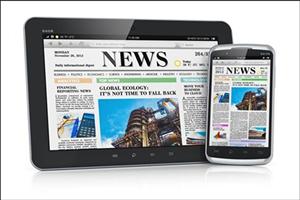 Thursday, May 25, 2017
Five startling things Betsy DeVos just told Congress
After 23 years as a K-12 parent, I'm done. Five parting tips for schools.
Overhauling school funding formula key to improving education
School choice supporters downplay new voucher research, saying schools are more than a test score
---
ISBE accepting applications
for Student Advisory Council
The Illinois State Board of Education (ISBE) is accepting applications for the Student Advisory Council (SAC) through May 26. Each year a group of students is chosen from around the state to be student advisors to the board. This group has the opportunity to see the State Board's policymakers in action and work with the Board and the State Superintendent to provide student perspectives and concerns on the state's education policies.
Students come together a handful of times throughout the year and work remotely on a research project that is presented to the Board. The SAC's work begins in September and culminates with a presentation to the Board in March. In previous years, the SAC has examined the education funding system in Illinois, the effects of cyber bullying, the effect of mandatory physical education on high school students and district budgets, and the dropout crisis.
"The Illinois State Board of Education believes it is vitally important to maintain a relationship with the students of Illinois," said State Superintendent Dr. Tony Smith. "By engaging with these students, ISBE benefits from the insight of student leaders, leading to better learning and creating even more opportunities for success for the youth of Illinois."
Applicants to the SAC undergo a competitive review process and those selected exhibit strong interpersonal skills, the ability to work well in groups, think creatively and come up with innovative solutions. The SAC was established in 1975 and all sophomores, juniors, and seniors who attend an Illinois public high school are eligible to apply. The application is available by clicking ISBE application.
---
Examining the
Evidence-Based Model
through legal and leadership lenses
Dr. Michelle Turner Mangan, an Associate Professor of Research at Concordia University in Chicago, has done a lot of research work related to the Evidence-Based Funding Model for schools. She recently was the keynote speaker at the Leadership and Law Conference at Southern Illinois University-Carbondale. Her presentation including research regarding the Evidence-Based Funding Model can be viewed here
---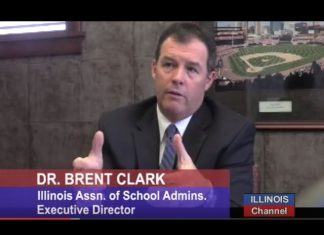 IASA's Dr. Clark discusses
school funding, future of public
education on Illinois Channel
IASA Executive Director Dr. Brent Clark recently sat down for an interview with Terry Martin of the Illinois Channel. Dr. Clark discussed a variey of issues, including school funding and the future of public education in Illinois. You can access the video by clicking here.
---
Click here to print a copy of the Evidence-Based Funding for Student Success Model handout that was discussed at the Illinois School Funding Fairness Conference (K-12) held on March 10, 2017 at SIU.

---

Required: Teacher/Principal Evaluation Academies
Illinois law requires all educators who evaluate teachers and principals to complete retraining every 5 years.
IASA offers academies to strengthen evaluation skills and processes. Having your evaluators receive the same training and hear the same message at the same time is not only efficient, but it also helps ensure consistency in evaluation processes. IASA, Your Leader in Profesional Development, has assemled a cadre of veteran educators ready to provide top-notch training.
For more information, click here.
---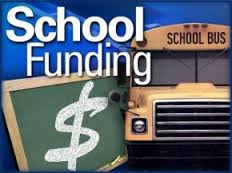 School funding reform report issued
The Illinois School Funding Reform Commission issued its report to the General Assembly and Governor Bruce Rauner late Tuesday afternoon. The report includes several recommendations that are similar to the Evidence-Based Model that the Vision 20/20 coalition endorsed as part of its blueprint for the future of public education in Illinois.
---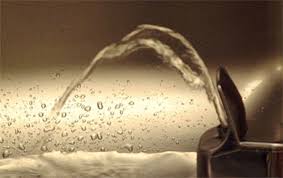 FAQ for new lead-testing law for schools
To access the FAQ for SB 550, the new law requiring schools to test for lead in water, please click here.
---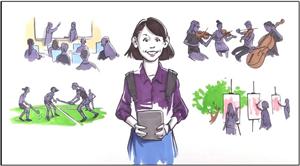 Vision 20/20 video makes the case for Evidence-Based Funding model
As lawmakers and education experts continue to pursue changes to the way money is distributed to public schools, Illinois Vision 20/20 is helping to explain what many view as the best path to reforming the state's outdated school funding system.


The Evidence-Based Funding for Student Success model is a centerpiece of the Vision 20/20 blueprint for the future of education in Illinois. The model relies on proven research and would provide funding by aligning resources for practices that have been shown to drive positive student outcomes. Equity would be built in to the formula, while adequacy would be defined based on a new "District Adequacy Target" that utilizes 27 researched-based elements.

Vision 20/20 has created a short video to explain how the Evidence-Based Model for Student Success would transform Illinois' school funding formula and create a pathway for the state to invest in student success.
---
Click here to view the number run for SB 2047 (enrolled).
---