Directions to the IASA Offices

Click here to view maps and directions to the IASA Offices.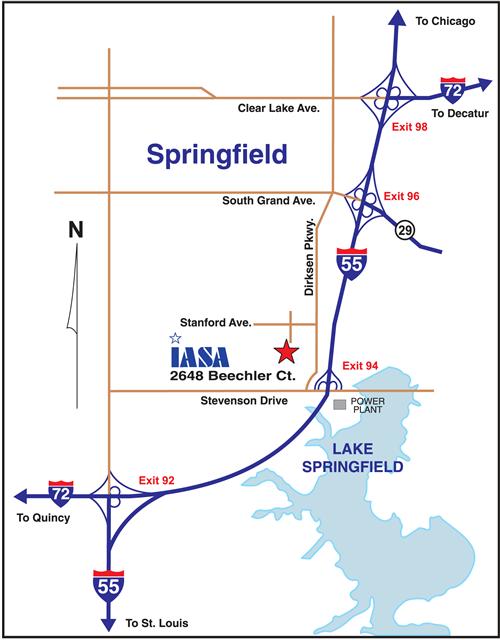 2648 Beechler Court, Springfield, IL 62703-7305 - Ph: 217-753-2213
Take I-55/I-72 to the Stevenson Drive exit (#94). Turn right (West) onto Stevenson Drive. Turn right (North) at the second stoplight, Dirksen Parkway. Follow Dirksen Parkway for approximately one mile. Turn left onto Stanford Avenue (first stoplight). Follow Stanford to Beechler (2 blocks). The IASA building is the last drive on the left, Beechler Court.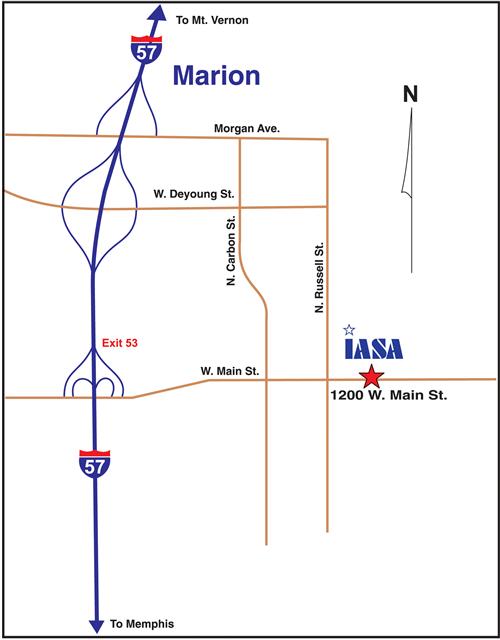 1200 West Main Street, Marion, IL 62959-1138 - Ph: 618-364-0501
When approaching Marion on I-57, take the Main Street Exit (Exit 53) toward Marion. Proceed 1.4 miles. 1200 West Main Street is on the left.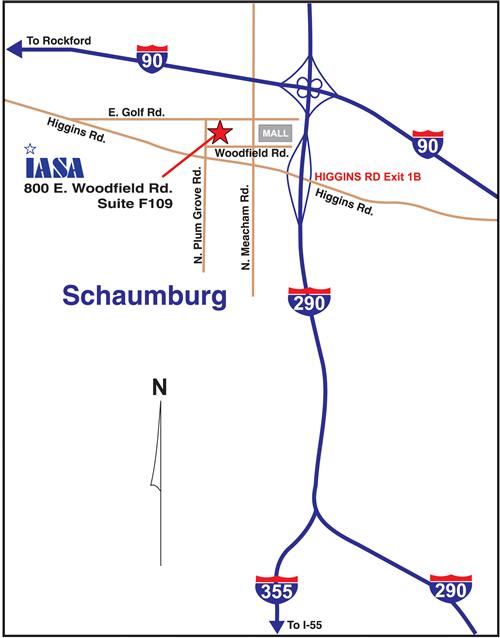 800 Woodfield Road, Ste. F109, Schaumburg, IL 60173-4717
Ph: 847-466-5075
In Schaumburg, take Higgins Road (Exit 1B) toward Golf Road/Woodfield Road. Proceed 1.6 miles on Higgins Road and turn right on North Plum Grove Road. Proceed .1 mile to 800 Woodfield Road, Ste. F109.