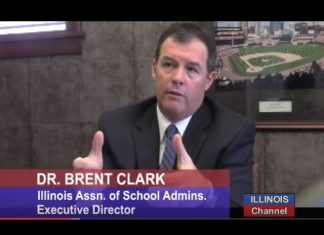 IASA's Dr. Clark discusses
school funding, future of public
education on Illinois Channel
IASA Executive Director Dr. Brent Clark recently sat down for an interview with Terry Martin of the Illinois Channel. Dr. Clark discussed a variey of issues, including school funding and the future of public education in Illinois. You can access the video by clicking here.
---
Action needed: The deadline to apply for the IASA Aspiring Superintendent Academy is Friday, March 31, 2017. Additional information on ASA is available by clicking here. Completed applications must be submitted online.

July 10-14, 2017 in Springfield, IL
Have you ever wondered what you didn't learn in graduate school but you may need to know in order to be an effective leader? If you are thinking about becoming a school superintendent then #ASuperWeek in July 2017 is for you! The learning classes will be organized to provide for active learning as well as daily reflection time. In addition, there will be many simulations during the week for hands-on learning opportunities.
Learning class topics include:
School District Leadership
Communication Strategies
School District Operations
Community Engagement
Action Planning and Next Steps
---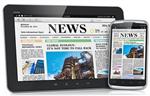 Tuesday, March 28, 2017
Sen. Andy Manar files new school funding reform bill
School choice fight in Iowa may preview the one facing Trump
Trump signs bills overturning Obama-era education regulations
Bill would ban new charter schools in cash-strapped districts
---
Dr. Doug Blair memorial April 1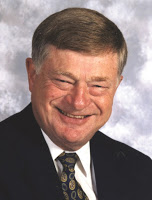 Dr. Doug Blair passed away at the age of 82 Friday morning March 10, 2017. Dr. Blair was one of the longest- serving members of IASA. He spent 20 years as a teacher, principal and superintendent before becoming Senior Field Services Director for the Illinois Association of School Boards (IASB) in 1976. He retired from that position in 2010, continuing to serve after that as a part-time consultant to IASB. Dr. Blair was the first recipient of the IASA Exemplary Service to Education Award in 2004. A memorial gathering will be held from 2-4 p.m. Saturday, April 1 at Staab Funeral Home in Springfield, with a service beginning at 4 p.m. In lieu of flowers, memorial contributions may be made to the charity of donor's choice.
---
Click here to print a copy of the Evidence-Based Funding for Student Success Model handout that was discussed at the Illinois School Funding Fairness Conference (K-12) held on March 10, 2017 at SIU.

---

Required: Teacher/Principal Evaluation Academies
Illinois law requires all educators who evaluate teachers and principals to complete retraining every 5 years.
IASA offers academies to strengthen evaluation skills and processes. Having your evaluators receive the same training and hear the same message at the same time is not only efficient, but it also helps ensure consistency in evaluation processes. IASA, Your Leader in Profesional Development, has assemled a cadre of veteran educators ready to provide top-notch training.
For more information, click here.
---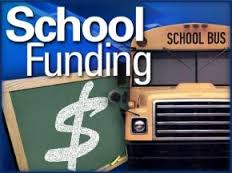 School funding reform report issued
The Illinois School Funding Reform Commission issued its report to the General Assembly and Governor Bruce Rauner late Tuesday afternoon. The report includes several recommendations that are similar to the Evidence-Based Model that the Vision 20/20 coalition endorsed as part of its blueprint for the future of public education in Illinois.
---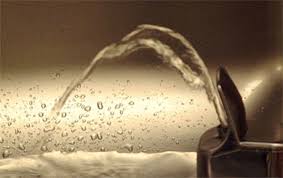 FAQ for new lead-testing law for schools
To access the FAQ for SB 550, the new law requiring schools to test for lead in water, please click here.
---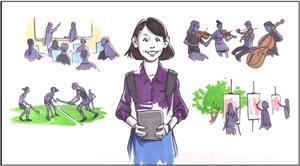 Vision 20/20 video makes the case for Evidence-Based Funding model
As lawmakers and education experts continue to pursue changes to the way money is distributed to public schools, Illinois Vision 20/20 is helping to explain what many view as the best path to reforming the state's outdated school funding system.


The Evidence-Based Funding for Student Success model is a centerpiece of the Vision 20/20 blueprint for the future of education in Illinois. The model relies on proven research and would provide funding by aligning resources for practices that have been shown to drive positive student outcomes. Equity would be built in to the formula, while adequacy would be defined based on a new "District Adequacy Target" that utilizes 27 researched-based elements.

Vision 20/20 has created a short video to explain how the Evidence-Based Model for Student Success would transform Illinois' school funding formula and create a pathway for the state to invest in student success.
---
Click here to view the number run for SB 2047 (enrolled).
---