Wednesday, August 20, 2014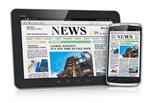 Manar, others tout school funding reform bill
Common Core pays price for vagueness
Illinois students made progress on ACT
Growing number of states fund ACT college admission testing
Danville hopes to make school meals free for all students
Concussion classes now required for high school coaches
---
Registration is now open for the AASA National Conference on Education.

The 2015 AASA National Conference on Education will be held in San Diego, CA on February 26-28, 2015. Registration and housing opened on July 14, 2014 for AASA Members. The preferred hotel for the Illinois delegation is the Omni San Diego Hotel.
Superintendent of the Year Reception
A reception for the 2015 IllinoisSuperintendent of the Year is tentatively planned for 5:30 to 7:00 p.m., Friday, February 27, 2015, at Petco Park (home of the San Diego Padres).
---
Initial pension reform ruling likely months away
It will be next year before there is an initial ruling on whether the sweeping pension reform measures passed by the legislature in December violate the state Constitution.
During a hearing Thursday, Sangamon County Circuit Judge John Belz rejected a suggestion from lawyers representing state retiree groups and others seeking to overturn the law to have the cases proceed on a parallel track that the lawyers said would help speed up a resolution.
Belz said such an approach could lead to piecemeal rulings on different aspects of the lawsuits and actually prolong a final decision.
Click
here
to read the rest of the story
---