Clarifications for Senate Bill 231
We recently contacted Senator Andy Manar's office requesting information and some clarifications regarding Senate Bill 231, the school funding reform bill that has passed the Senate and is awaiting action in the House.
The response we received from Senator Manar's office regarding our inquiry is the document below (please click on the link below to access the document):

Senate Bill 231 Need to Know Bullet Points
---
College Board to offer Webinars on redesigned SAT
The College Board has created a series of Webinars containing information on the redesigned SAT scheduled for the week of May 23. Key content changes of the redesigned SAT will be discussed as well as a review of the Professional Development Modules that walk through those changes. A total of six modules for administrators, counselors, and teachers will give a better understanding of the redesigned SAT. The webinar walks through the content within each module and at the end of the webinar series, viewers will be able to tailor content to present information to colleagues in professional development sessions, school and district staff meetings, and professional learning communities.
Additional resources will be reviewed to support all educators on the redesigned SAT and share information on how schools can support students as they set up their Khan Academy accounts for practice.
Webinars are available on May 23 through May 26. Click here to register for one of the specific dates.
---

Renew your FY 2017 IASA Membership Dues today by clicking here.
---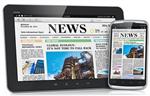 ---
Educators selected for James V. and Dorothy B. Moon Scholarships

See page 24 of LM. http://tinyurl.com/h35qhh8
---
2017 Superintendent of the Year Nominations are Open
The deadline for nominations to be completed online at http://soy.aasa.org/ is August 1, 2016. Additional information on the Illinois process is available by clicking here.
---
Video highlights SAT implementation in state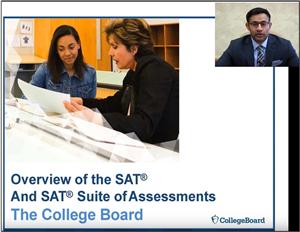 The IASA Board of Directors heard a very informative presentation at its last meeting regarding the implementation of the SAT in Illinois. The presentation was given by Hoor Bhanpuri, Executive Director of the K-12 Illinois Partnership and a represenative of the College Board. It is looking more and more likely that the SAT won't be implemented in Illinois until the next school year, but some services are already available for free to students wishing to prepare for the SAT. That suite of services and an overview of major changes to the SAT are just a couple of items included in the video. You can view the video by clicking
here
.