Policy Director/Governmental Relations Specialist

Statewide education association seeks Policy Director/Governmental Relations Specialist who will act as the Association's advocate before the General Assembly and legislative bodies. The specialist would also work as a member of a team representing statewide public school management interests.

Minimum qualifications include: bachelor's degree, experience in the legislative branch of government or lobbying, and an in-depth knowledge of the State's legislative process. Excellent written and verbal skills required. In-state travel required.
Applicants should submit a cover letter, resume, college transcripts, three letters of reference and a minimum of three phone references who can attest to the successful completion of comparable work. This position will remain open until filled. Information should be sent to: The State Journal Register, 1 Copley Plaza, P.O. Box 219, Box #5811, Springfield, IL 62701.
An Equal Opportunity/Affirmative Action Employer.
---
Rochester's Bertrand named Illinois Superintendent of the Year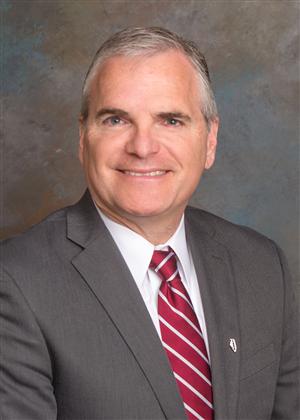 Dr. Thomas Bertrand, superintendent of Rochester Community Unit District 3A, has been selected the 2015 Illinois Superintendent of the Year by the Illinois Association of School Administrators.
Click here to view the entire article.
---

The Vision 20/20 coalition of partners has firmed up a strategy for the rollout and for the launch of the Vision 20/20 public campaign. Click
here
to go to the Vision 20/20 website.
---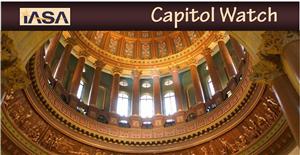 Pension reform law ruled unconstitutional
A Sangamon County Circuit Court judge overturned the state's pension reform law Friday, ruling that the state cannot circumvent the pension protection language in the Illinois Constitution regardless of the state's fiscal situation. Click here to read the entire Capitol Watch.
---



The Alliance Leadership Summit scheduled for February 17-18 in Springfield will focus on the future of public education in Illinois and will revolve around Vision 20/20, the Statewide School Management Alliance's ambitious and comprehensive blueprint for public education.


Click here for more information or to register.

Registration will occur through your district superintendent and IASA.
---
SAVE THE DATE!
18th Annual Southern Illinois Educational Leadership Conference
Date: March 25, 2015
Location:
SIU Carbondale, Student Center
Vision 20/20: Promoting Student Focused Leadership
Keynote Speaker: Randy Dunn, President, Southern Illinois University
Workshop Sessions will include:
Legal Issues
Community and Institution Partnerships
Technology and Education
Student Success
Local, State and Federal Funding

Join us as we continue to strengthen the southern Illinois leadership network and school partnerships!
Visit www.continuinged.siu.edu for program updates or to register online!