Click Here
to process your IASA membership dues online!
Message from the Executive Director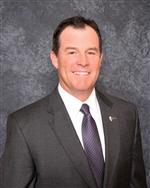 Dear Members,

Thank you for your membership and support of the Illinois Association of School Administrators (IASA).

Please accept this personal invitation to renew your membership in the Illinois Association of School Administrators (IASA), the statewide association of school superintendents and administrators. We have more than 1,700 members and more than 93 percent of the state's active superintendents are IASA members.

As you know, IASA offers its members an array of services that can help meet the ever-increasing challenges of being a school administrator. Those services include such things as legal assistance, professional development opportunities, consulting and mentoring, legislative analysis and communications support. We have a staff of experienced, skilled and dedicated people that provide those services and are available as resources to our members.
IASA is a highly effective association representing school administrators, and we will remain strong with you as one of our members. I hope you will consider this invitation to renew your IASA membership dues. Access the links to the left for your membership category for more information on paying your membership dues for FY 2018.
If you have any questions regarding IASA, please give our office a call at 217/753-2213.
Yours for better schools,
Brent
Brent Clark, Ph.D.

Executive Director