Join IASA/HLERK for Special Education Goes to the U.S. Supreme Court

Join IASA and HLERK for breakfast and a morning discussion on the practical impact of two U.S. Supreme Court cases regarding special education decided in the past year.

In Fry v. Napoleon Community Schools, the Supreme Court determined when a special education student or parent must "exhaust their administrative remedies" prior to filing a lawsuit against a school district. In Endrew F. v. Douglas County Schools, the Court looked at the definition of a "Free Appropriate Public Education" and defined "meaningful education benefit" for the purposes of providing FAPE. These cases will have enormous practical and financial impact on Illinois schools.

Click on the links below to register.
---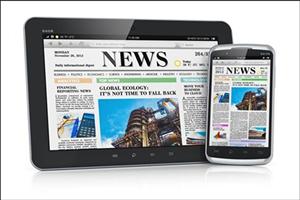 Wednesday, June 28, 2017
Martire: SB 1 needs governor's support
School leaders push for change to Illinois' school funding formula
Harrisburg town hall meeting addresses school funding issues
New timeline proposed to bring Illinois students up to par
---
Budget Crisis Toolkit Now Available
While we are encouraged that the General Assembly passed the Evidence-Based School Funding Model – the first significant school funding reform measure in 20 years -- the legislature once again ended its session without passing a budget. By clicking on the icon below you can access the Budget Crisis Toolkit that the Illinois Statewide School Management Alliance has developed to help deal with this situation. The toolkit is designed to assist you in navigating through this period of uncertainty when we do not have a PK-12 budget yet for the upcoming 2017-18 school year. Thank you.

---
Applications are now being accepted for the AASA National/Illinois Superintendent of the Year Program!
Now in its 31st year, the AASA National Superintendent of the Year Program pays tribute to the talent and vision of the men and women who lead our nation's public schools. This program is sponsored by VALIC and AASA.
For more information,
click here
or to access the Application Information and Procedures document
click here
.
---
Examining the Evidence-Based Model through legal and leadership lenses
Dr. Michelle Turner Mangan, an Associate Professor of Research at Concordia University in Chicago, has done a lot of research work related to the Evidence-Based Funding Model for schools. She recently was the keynote speaker at the Leadership and Law Conference at Southern Illinois University-Carbondale. Her presentation including research regarding the Evidence-Based Funding Model can be viewed here
---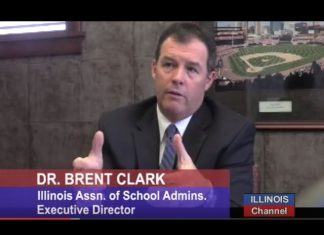 IASA's Dr. Clark discusses school funding, future of public education on Illinois Channel
IASA Executive Director Dr. Brent Clark recently sat down for an interview with Terry Martin of the Illinois Channel. Dr. Clark discussed a variey of issues, including school funding and the future of public education in Illinois. You can access the video by clicking here.
---
Click here to print a copy of the Evidence-Based Funding for Student Success Model handout that was discussed at the Illinois School Funding Fairness Conference (K-12) held on March 10, 2017 at SIU.
---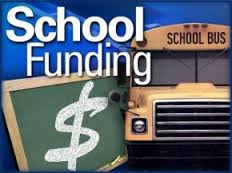 School funding reform report issued
The Illinois School Funding Reform Commission issued its report to the General Assembly and Governor Bruce Rauner late Tuesday afternoon. The report includes several recommendations that are similar to the Evidence-Based Model that the Vision 20/20 coalition endorsed as part of its blueprint for the future of public education in Illinois.
---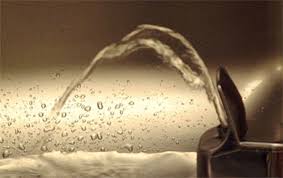 FAQ for new lead-testing law for schools
To access the FAQ for SB 550, the new law requiring schools to test for lead in water, please click here.
---
Click here to access archived Vision 20/20 articles.
---
Click here to view the number run for SB 2047 (enrolled).
---